Exciting news: The Forest Hill Mural will be painted this weekend

More details here.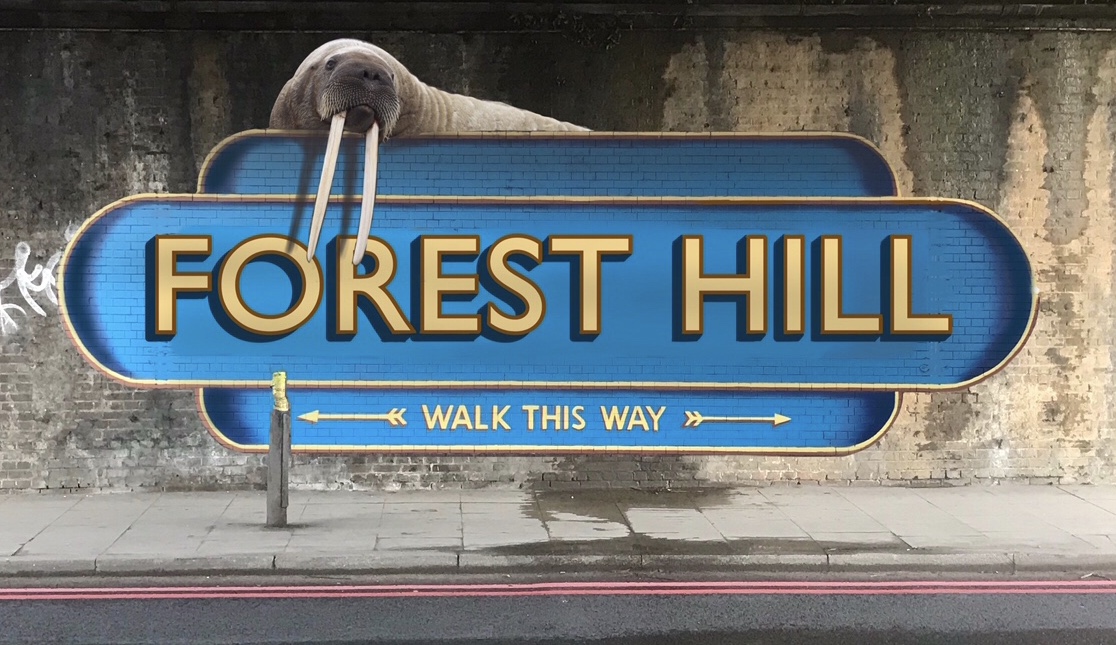 Not only does this design feature the Horniman Walrus (a nod to our internationally-renowned local museum), but the artist, Lionel Stanhope, will paint the text in London Overground orange to make our mural even more unique to the SE23 area:

From @Lionel:
We wish you the best of luck, Lionel. Thanks to all who donated to our whirlwind crowdfunder to make this project a reality.