Rugbytots classes @ Dulwich College Sports Club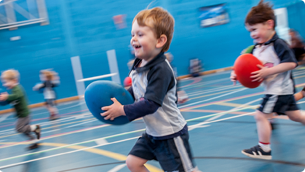 Sunday's 9am-2pm for boys and girls aged 2-7 years old
Rugbytots is the world's favourite rugby play programme. We enable boys and girls to develop social and physical skills in a fun environment.
We teach the basic principles of rugby whilst having lots of fun in the process. Everything from holding a ball, scoring tries, kicking, teamwork and discipline. Sessions are very energetic and engaging and always presented with big smiles! Dress your child in whatever is comfortable for them to run around in. They'll need a water bottle as it is very active!
See our classes in action - https://www.youtube.com/watch?v=fknJ5hExZk0
Contact dom@rugbytots.co.uk / 0345 313 0442 to find out more.