Delightful to see people opening or looking out their windows at the wonder of snow.
Snow looking up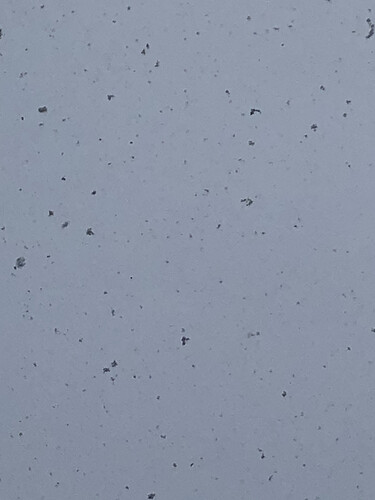 My kids are so excited they went out for a bit in a hurry in their crocs! Now in boots gathering up snow, looks like we might get a bit today, hopefully enough for a small snowman!
Car snowed in. Children sledging in the road outside and turning it into an ice rink, Wondering how to avoid falls when walking the dog this afternoon. All great!
Yep was wondering same re dog walk. May have to attach him to a sledge. Maybe we could get a team up & start dog sledge walking business (weather permitting) slots available today

Anyone in need of footwear? Our lovely @finches Perry Vale have some to keep your feet toasty & dry.
There's certainly some interesting footwear choices out and about.
Probably normally are this time or year. But call to check
Dog successfully walked - she was initially a bit puzzled by the snow, but loved it eventually. Wore my walking boots, and didn't fall over once. (Sorry, let me put that in a more age-appropriate way - didn't have a single fall!)
.
Was this snowman outside a block of flats on Sunderland Road by any chance?
Sounds plausible
I got a text message from our foreman while I was in Sainsbury's this afternoon telling us that there's no work tomorrow. Doesn't take a genius to guess which aisle I headed for after reading his message.
Ah, a snow day of home baking… Enjoy! (And be sure to post some pics).
Something tells me that the people who produce Captain Morgan rum wouldn't recommend their product as a flambe.
I took out ours, for a tug around the block. He walked up and looked curious/nervously at 2 lovely snowmen in the front garden of flats. The young children that I reckon built them looked out their window at our dog looking & sniffing one of them. Whilst I looked at them smiling away, our dog decided to turn the snowman a wee bit yellow

I thought it looked familiar

I'll have to tell the kids in my block that built it this morning that their snowman is famous! I've seem quite a few people stop to photograph it during the day

Preformatted text
So it's snowing again, but not quite the photogenic type we had before (yet anyway). Still here's a good angle: