I'm selling my laptop due to upgrade. Much prefer to sell it here rather than deal with eBay, postage etc.
It's a mid-2012 Retina Macbook Pro. Specs:
15.4" Retina screen
Quad-core Intel Core i7 2.3GHz with 6MB shared L3 cache
16GB RAM (configured upgrade from Apple on purchase)
New battery (fitted by Apple last summer, 154 charge cycles since then)
480GB SSD (an OWC Mercury Aura, upgraded 2014)
Originally £1,959 when I bought it. The battery replacement was £159 and the hard drive upgrade was $299.
Still a great machine… but I am a slave to Apple and their new shiny models!
Great condition, although a couple of the plastic feet have come off (£2.99 on eBay to replace, if you'd like)
Receipt for battery replacement May 2016 (35.5 KB)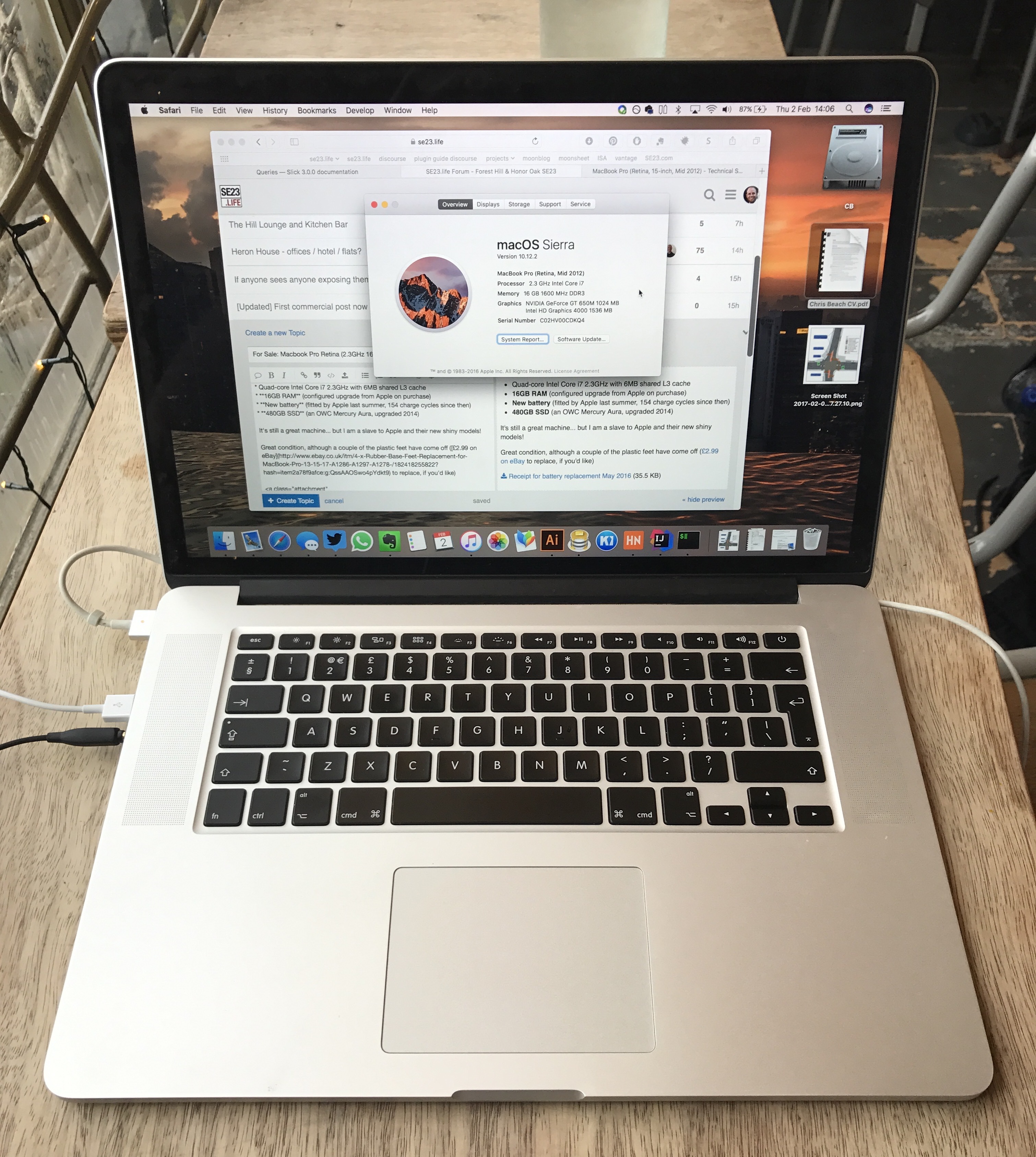 Will accept £500 and can deliver within SE23.
For comparison, see prices for this model on eBay