Just had a visit by a chap from Thames Water.
They're installing smart meters in Honor Oak and have scheduled installation in early March for my house.
I had some questions:
How does it work for Victorian half-houses like mine, with a shared water supply from the street?
A meter is installed under the sink in each half house
What's the likely impact on bills?
Nothing for two years, but comparison reports will be sent every three months. When smart billing is activated, apparently 60% of customers benefit financially or see their bills remain the same
How big is the meter under my sink?
The size of a can of beans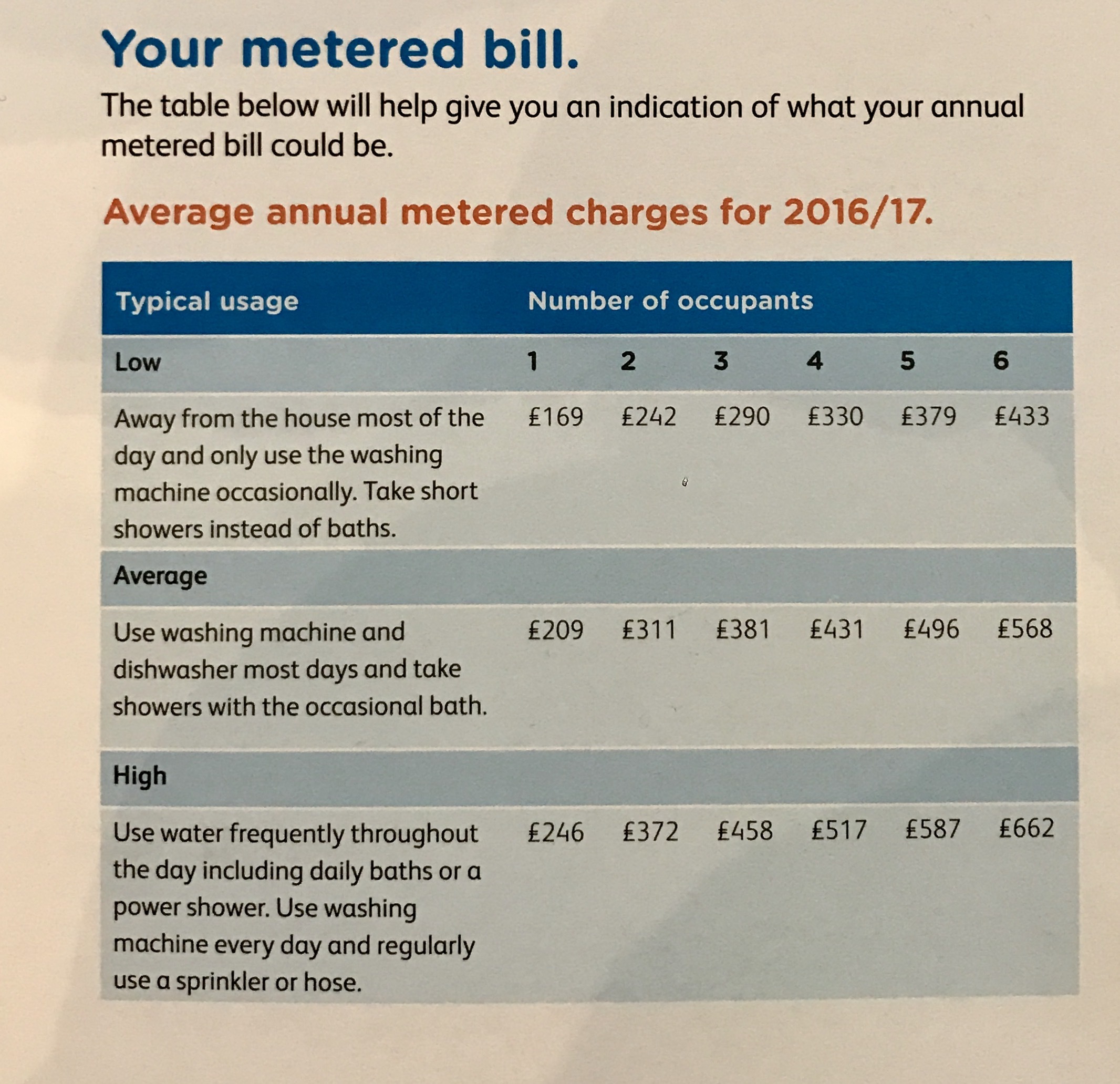 Has anyone else had a smart-meter fitted? How's it going so far?