I reported some graffiti outside Honor Oak Park station this morning, and just a few hours later it had been tackled by Lewisham Council's graffiti team. Credit where due - our local authority is very good at resolving vandalism when it's reported to them.
I use this service to place reports:
The iPhone app automatically records the location of your report and allows a photo to be attached. You'll then be updated on progress via email.
Here's the report from today's clean up: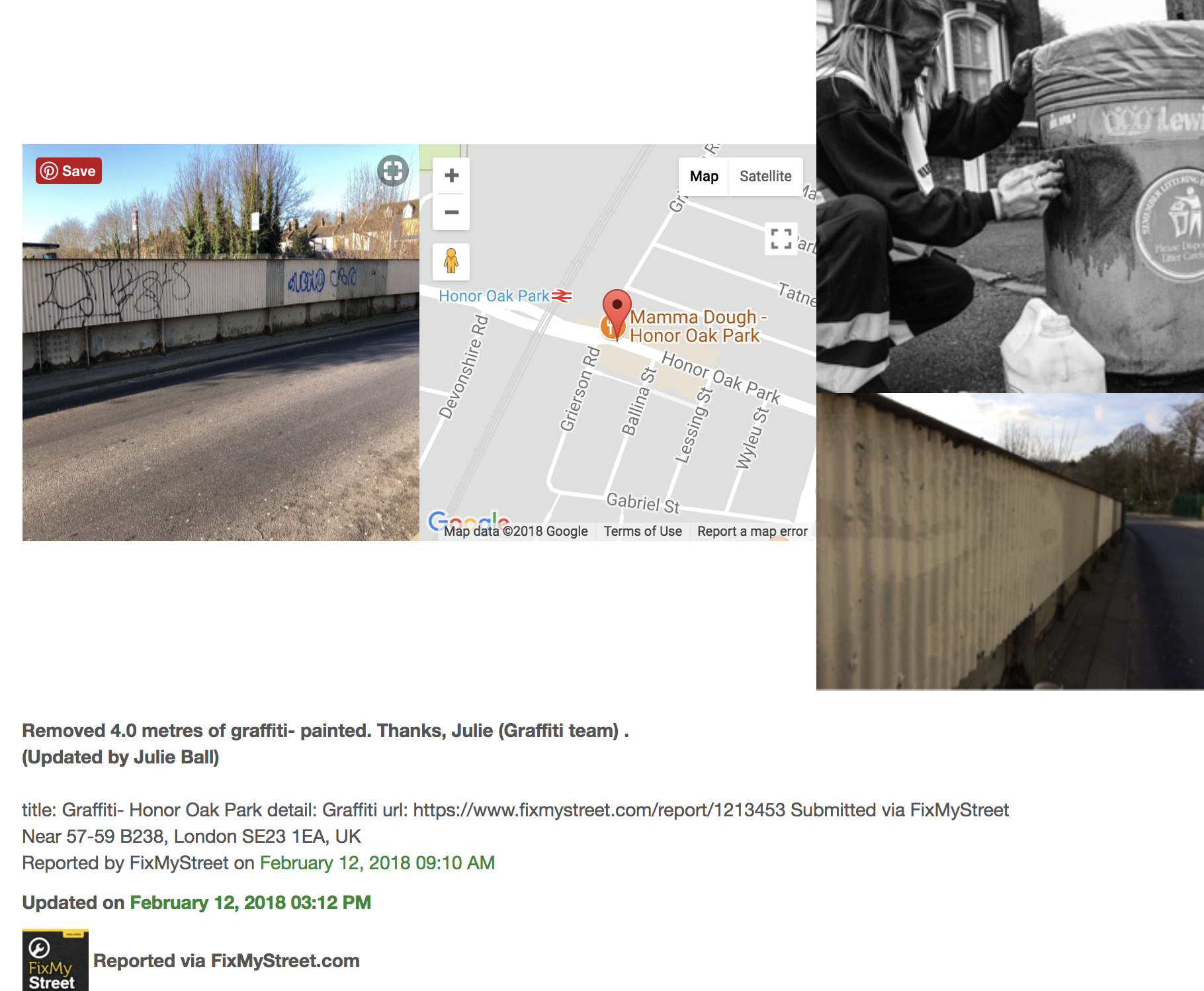 As I understand it, nipping graffiti in the bud has a preventative effect:
Thank you Lewisham Council for a very good service