via https://twitter.com/selcamra
Confirmed: Wetherspoons is selling The Capitol!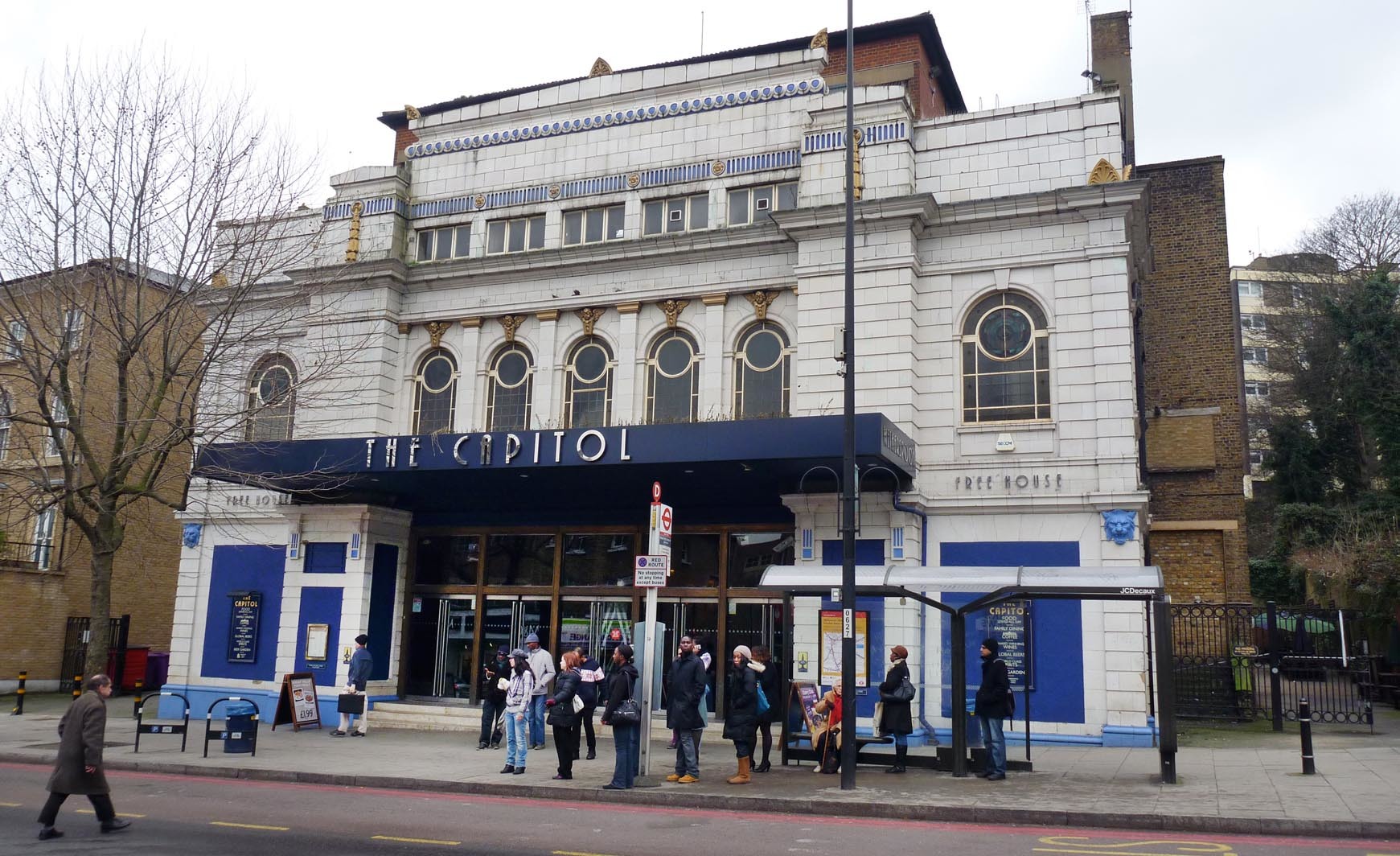 I saw that shared by @Michael too - in a way it is good news, it has been rumoured for so long.
The question is … what next? I assume that if it was already sold they'd also have announced the details?
Here is the land registry document
RegisterTGL138835.pdf (8.4 KB)
I hear that Wetherspoons only held the 25 year lease, starting from 2001, so that's what's up for grabs.
Back in 2014 when the staff at The Capitol were telling people that it was closing & due to become a cinema I managed to get a contact number for "Exempt Property Unit Trustees Ltd". When I called to ask if they could confirm that it would be a cinema they would neither confirm or deny this.
I called again a couple of weeks later & got the same answer but they said they would pass on my info to the owners and it was up to them if they contacted me or not about this. I gave my email address but never heard anything.
At the time it was rumoured that "Picture House" were interested in the site & I think Cllr Paul Upex contacted them to ask & I think he got the same response I got with the above, they wouldn't confirm or deny it.
I'm quite sure that Picture House cinemas has a link to ABC cinemas so this would make sense as ABC cinemas seem to be the owners of the building.
fascinating - thanks.
Sadly, with the East Dulwich operation open (though I have yet to go there, I admit), I suspect that it would not be seen as separately viable for the same company
@Pauline Picturehouse is a subsidiary of Cineworld Cinemas.
Cheers Martin
I dug around a bit more and Picturehouse is owned by Cineworld.
Does anyone else think it's worth exploring the possibility of setting up a CIC to take on the building as a joint cinema/theatre/music venue, or am I being completely bonkers

The running costs alone would probably be around 150k per year I would imagine!
It used to be an ABC cinema many, many years ago, think it was in the 80s when it closed down. Only time it was ever really busy was on Saturday mornings for the Saturday morning cinema for kids. We had a choice of that or the Granada cinema in Sydenham that site is now the Co-op supermarket.
After discussing this with another, we know a local that could potentially take this on successfully as a venue that has many contacts!
Comedy, music etc.
A chat with the individual was had today & he's now looking into it!
This could be very sexy if it works out!
This would be brilliant I think, and we're both willing to help where we can if they go ahead

A gig venue would be amazing, although with the flats right by it probably very hard to get permission for it?
Let us not forget that Picturehouse are also opening in West Norwood. This is interesting from an architectural article in late 2015.
"Instead of building venues from scratch or taking over existing cinemas, Picturehouse converts interesting but challenging structures. Architect Mark Panter helps the company hunt down architectural treasures that are ripe for adaptive reuse.
'Generally, the buildings are not in use,' he says, citing the East Dulwich venue – a Victorian church hall – and the Crouch End space, a former warehouse and 1950s office building."
The church hall in East Dulwich was definitely in use, notably with dance classes as it had a sprung dance floor.
From what I understood, the classes had been moved out a few years ago franky as the building was in very poor shape and in need of upgrade. It was the Diocese which ultimately made the decision on its future use.
Personally I would love someone like TK Maxx to take it over:
At the moment if one needs to buy anything (be it a pair of boxers to a suitcase) he needs to travel somewhere
I think such a store would make Forest Hill more of a destination for the residents of the surrounding areas, with a conseguent positive effect for the local traders
Parking in Perry Vale would be quite nearby and convenient
I don't think it would subtract trade from any of the present shops/venues
Am I being naive? Any thoughts?
Thanks!
Good idea, but I'm not sure if there's enough footfall in FH for a retailer like TK Maxx to be interested. I agree with all the points you mentioned

I would love a picture house. Although im sure I read on one of the forums it is unlikely that it will become a cinema due to it being a listed building?..hopefully I read wrong!
Am I right in thinking the Capitol had a half-term kids film club? If so, where were the films being shown? Is the old circle accessible? Seems unlikely.
Yes @RachaelDunlop. Theyve been showing films at 9am everyday this week. Only found out Wednesday and havent been able to make rest of week. Not sure where inside it is held but I know they are showing Frozen tomorrow and Minions on Sunday x
Everyman Cinemas are "buying up empty Odeons and former 'picture houses' to give film-goers a G&T on the sofa-style experience"
So I tweeted the CEO:
@LillyCrispin have you considered opening a cinema in Forest Hill in South London?https://t.co/aIKCP8lqBs
Happy to provide further info.

— Forest Hill Society (@FHSoc) August 10, 2016
He 'liked' the tweet but a week later we still don't have a cinema in Forest Hill.