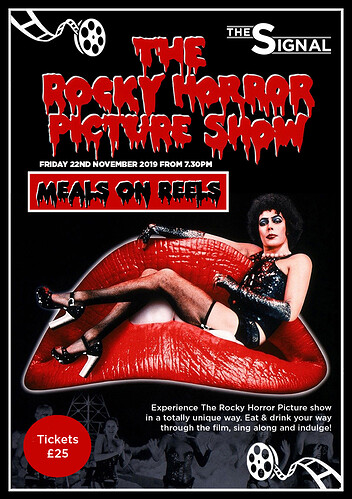 We open for another 'Meals on Reels' event this month with The Rocky Horror Picture Show!
Experience the films you love in a totally unique way! Come and eat, drink, sing and indulge in our upstairs screening room, with dishes tailored to the film!
We're offering a free drink to SE23.Life locals, let us know!
Grab Tickets HERE.