Does anybody else feel that these skips look a bit precarious stacked so high on a public footpath?
Also have a look at the massive puddles cutting off pedestrian access to the path beside the railway.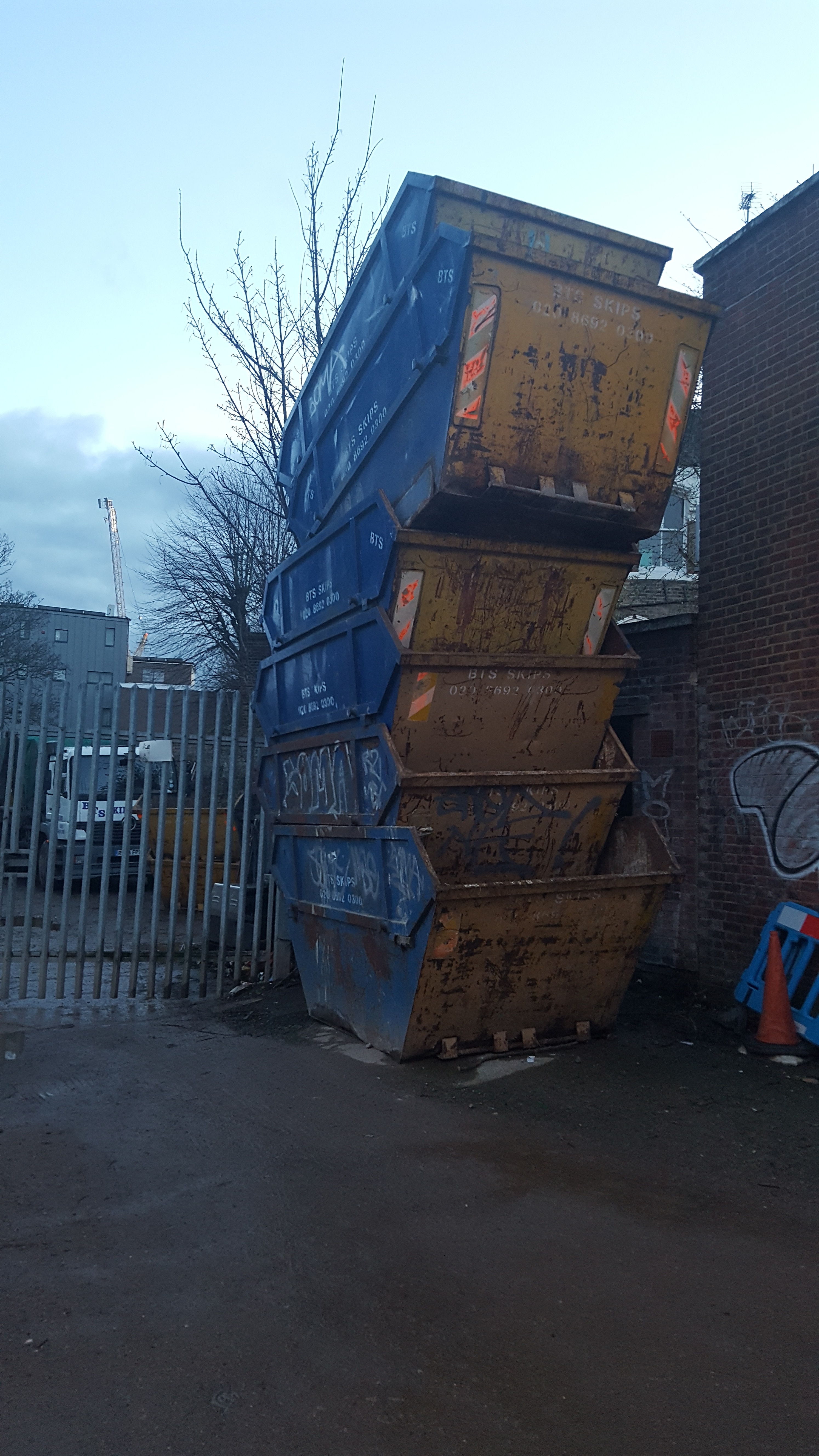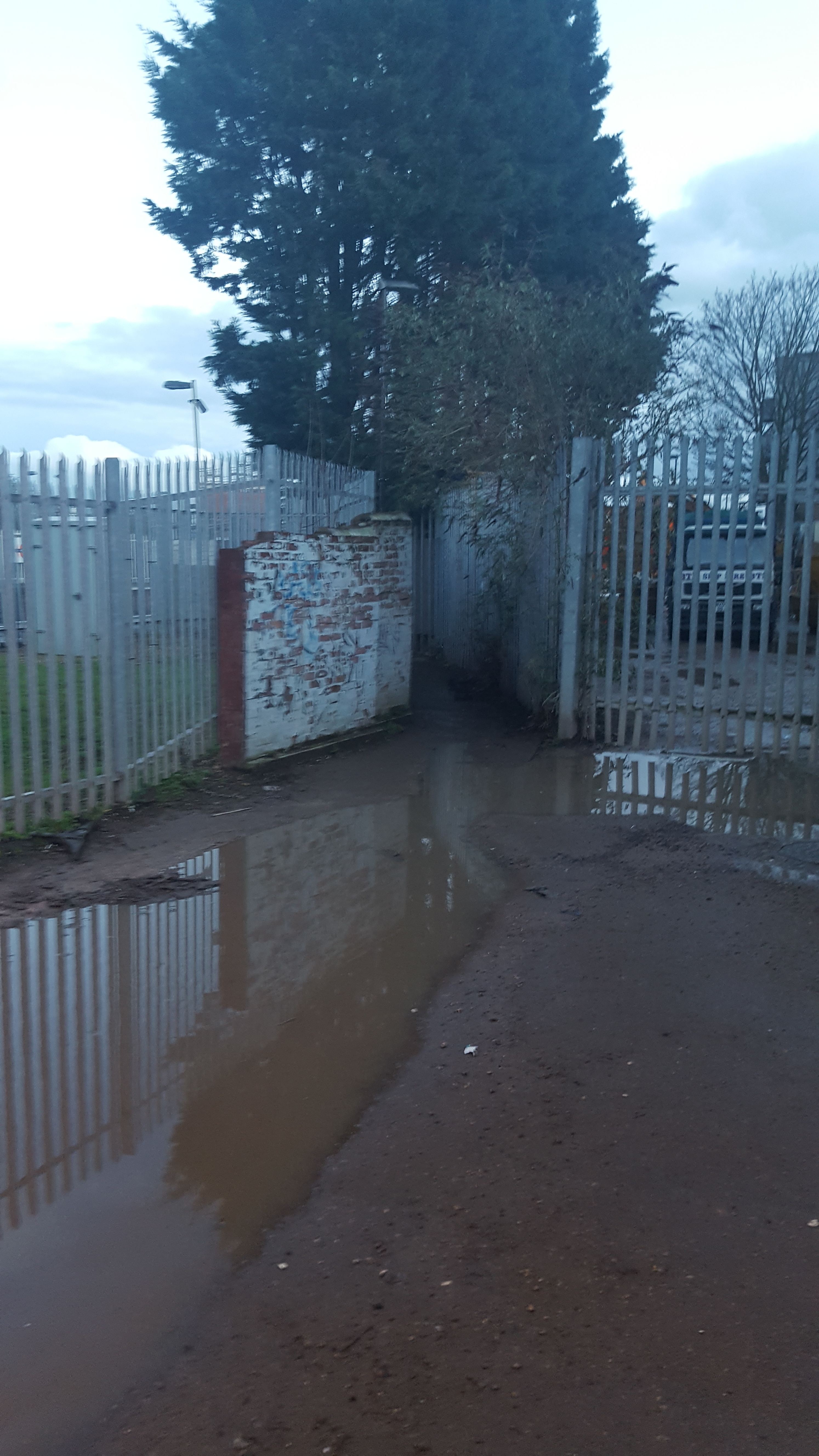 This seems to be a really bad location for a skip yard especially when skips are piled up on the footpath.