Anyone else see Trump's helicopters fly over SE23 this afternoon?
Yes, and clocked a high decibel count on the Explane App
3 Chinooks, lead by 3 smaller copters and trailed by 1 other smaller helicopter, flown over Forest at 07:40 this morning: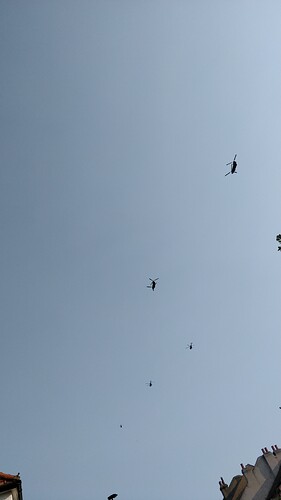 Impressive to see and hear, certainly and thankfully not a regular thing.
I saw these. Also saw Chinooks on Friday. Something to do with Trump's visit?
Most likely, though I don't think there was a Sea King in the formation I saw this morning:
flew from Biggin Hill to Stansted this morning - looks as though everywhere his (smaller) helicopter goes he will be escorted by the Very Bigly military ones.
Very truly a rude awakening!
Yes! I thought it was rockets going over at 8am this morning

And back they go right now
Just caught three flying over the Christmas houses. Could clearly see the first two in Marine One livery: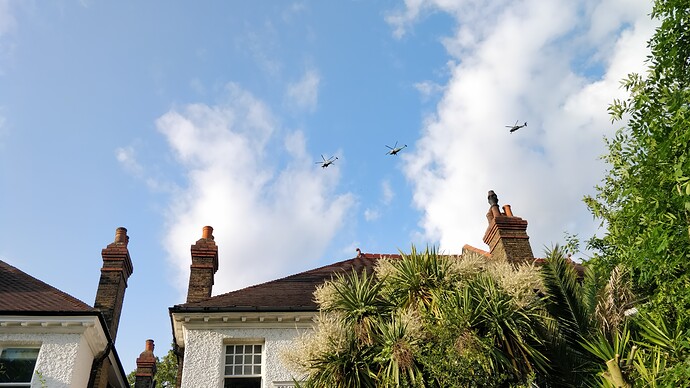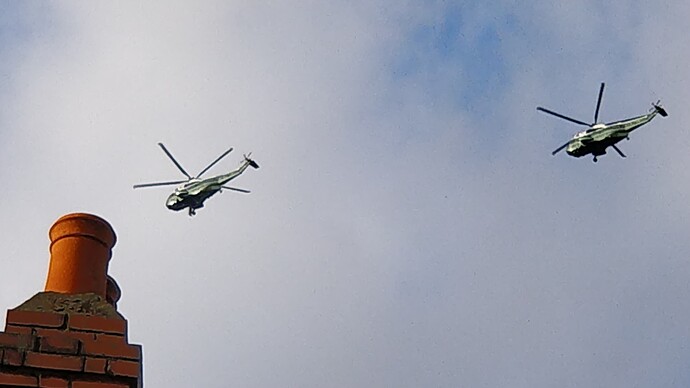 Wikipedia suggests these are usually flown in on a transport plane… And that when flying POTUS they usually use 5 in convoy to hide his/her location.