From the Forest Hill Society Newsletter:
New Planters on Dartmouth Road
The Forest Hill Society and Sylvan Post added two new planters to Dartmouth Road to compliment the seating outside the Sylvan Post and Paddy Power. They are filled with herbs and you are welcome to pick what you need as you walk past (or pour in a little water to help them grow).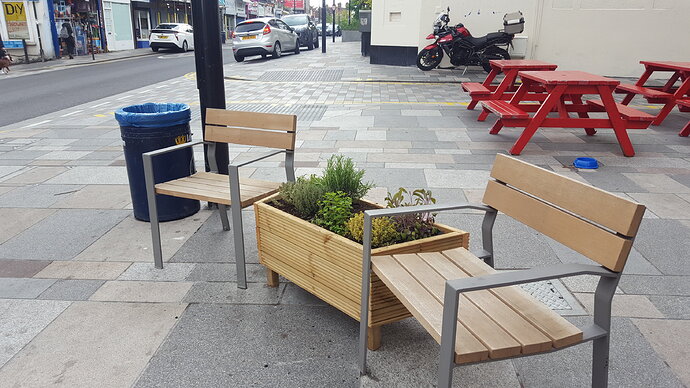 Watering in Forest Hill
Our environment team work really hard to look after all the plants around the station and water them twice a week over the summer. We could benefit from a few additional helpers on mid-week evenings or at the weekend to help with this watering for about 30 minutes. You don't have to commit to doing this every week, just one or two evenings would be fantastic and make a real difference.
If you would be willing to consider getting involved in the watering rota, please contact quetta@fhsoc.com