Not strictly SE23, but near enough to be of interest I think!
I don't know how many of you have visited the lovely Wild Cat Wilderness in Catford

It is towards Catford just off Riverview Park, near the allotments. They run sessions with many local schools, as well as open days, events for families, and volunteer days, all with the aim of encouraging community activities and an interest in nature. They are part of Rushey Green Time Bank. I have been down there a few times and can confirm what a lovely welcoming space it is, and it is fantastic that local schoolchildren, many of whom don't have their own gardens, have a space like this to visit.
Unfortunately they have been the victims of repeated vandalism recently, with sheds broken into, buildings and equipment slashed, and most distressing the beehives broken up and bees drowned. It looks like the vandalism is being caused by youths entering the area from the sports field or behind houses on Riverview Park. After a recent break-in a motorbike helmet was left behind. more info on their Facebook page:

They are planning to rebuild the beehives with increased security, and are fundraising for this, as well as a project to engage local youths in beekeeping - see appeal page here:
https://localgiving.org/appeal/beeappeal/
On a more positive note, they are running many events over the summer including campfire cooking, mindfulness, leaf stamping and more - see below: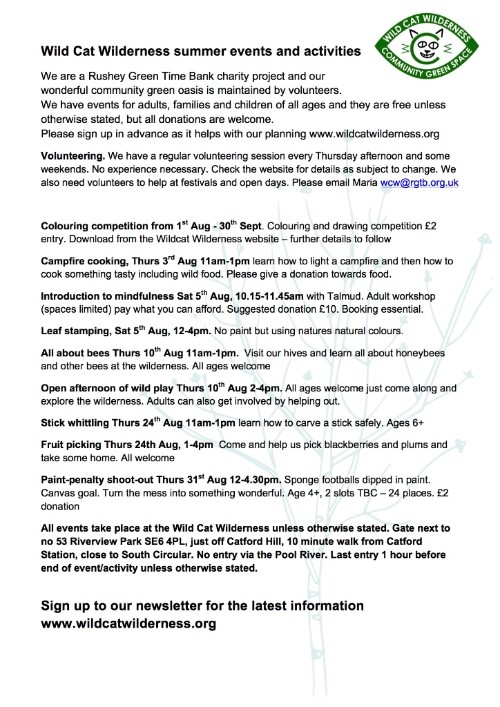 (PS I wasn't sure what Category to put this in! Crime, Streetscape, or Events!)