Continuing the discussion from World Cup of London Boroughs:
Place your vote for Lewisham here!
The "World Cup" of London boroughs - a social media contest we are duty-bound to win!
We beat Islington by a decisive 52/48% yesterday: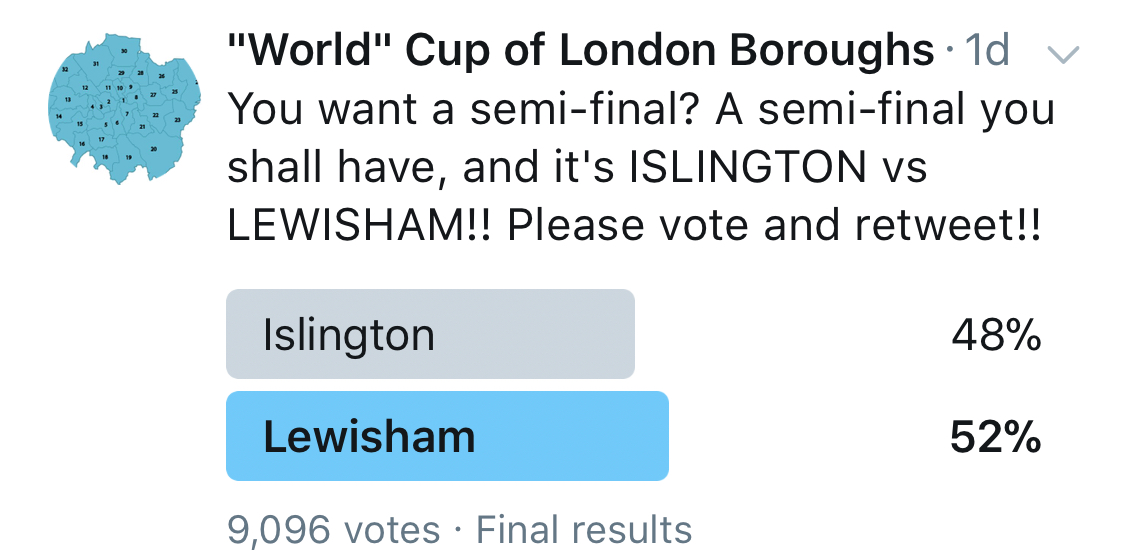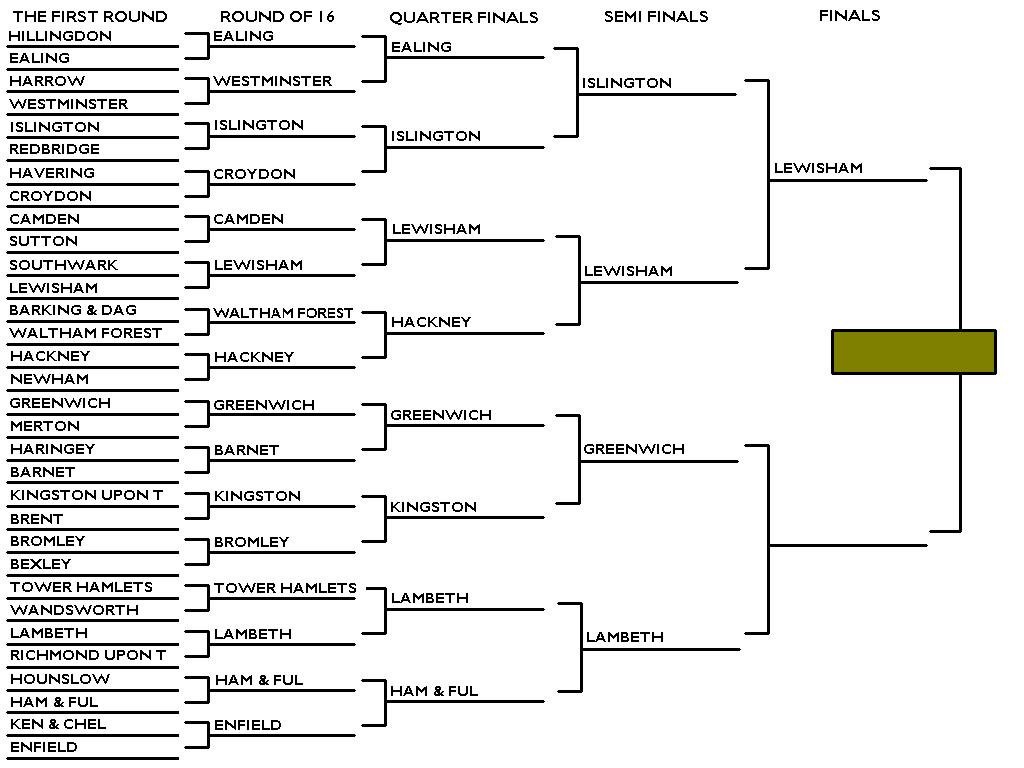 To take part, sign into Twitter and place your vote in the poll on this tweet
The results will be announced live on BBC Radio London at 8pm tomorrow.
Let's do battle!