Ah yes - today is not a ceremonial occasion. St Patrick's day doesn't count.
Dear Residents
The Forest Cafe and Bistro Restaurant, are close our premises for while against COVID-19, from government order, we will re-open in future notice, thanks for your patience and very appreciated, be safe and healthy,
Take care all yourself
Regards
Forest Cafe & Bistro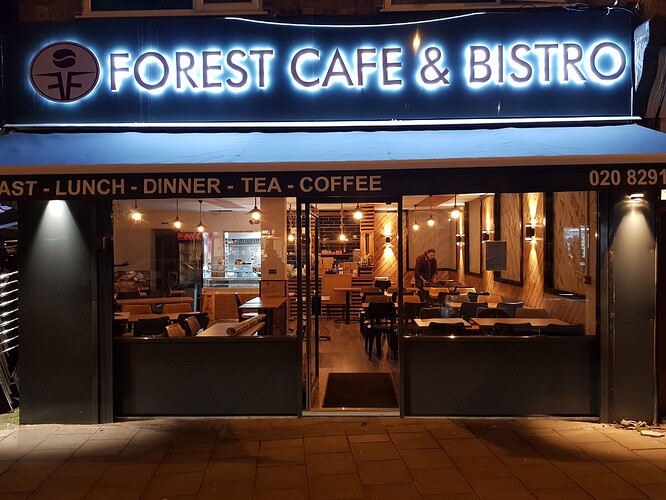 Great news. We had breakfast there on Thursday so looking forward to trying the rest of your menu.
Hello dears residents Customers we all hope everyone are safe and healthy,
The Forest Cafe&Bistro is re-opened for serving on 29/04/2020 Monday - Saturday from 10am- 8pm Sunday 10am - 5pm for takeaways ONLY, walk in or phone order for collection the number

02036742152 /
Thanks for your understanding and your patience
Best Regards
Forest Cafe&Bistro !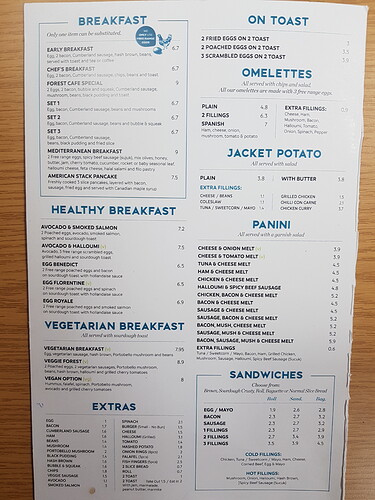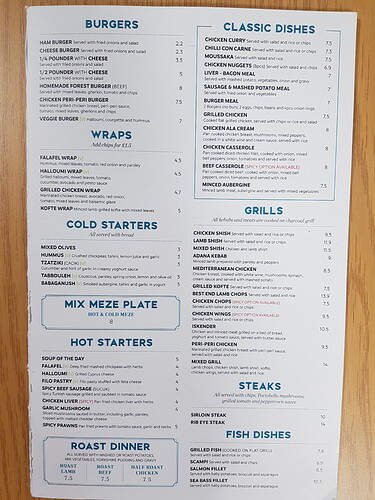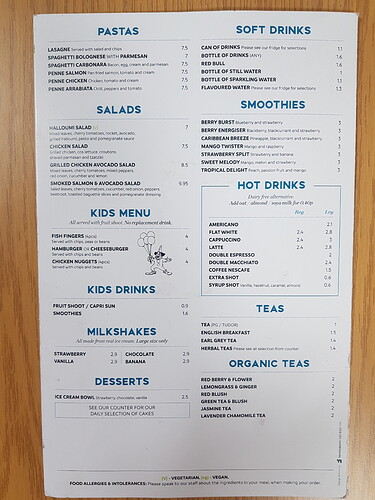 Had a take away this evening, delicious and will definitely be returning! Thanks
We just had takeaway breakfast from here - really tasty and decent portions. The avocado and halloumi on sourdough was great. We'll be ordering again!
We had lunch from here yesterday. Generous portions and all really fresh and tasty; very good value. They can't do delivery at the moment so if you're local and able to collect via takeaway they are definitely worth supporting.
Delicious food this evening from the grill. Please do make sure you support this new restaurant at this time if you can. Big portions and reasonably priced.
Very appreciated many Thanks

We are glad to hear that from you
Very appreciated many Thanks

We are glad to hear that from you
Very appreciated
many Thanks

We treated ourselves to a selection of meats from the grill, ordered in the morning and picked up for dinner that evening. Well cooked and seasoned, presented with pride as you see here. The hot sauce, bread and salads were excellent. So nice not to have to cook for a change too.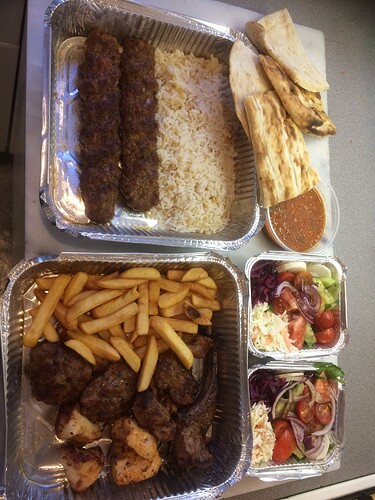 Will you be delivering soon?
What time do you close today?
Hi… we are closing at 6pm
Hi… thanks for reaching us, we applied to the uber eat and delivero… we waiting responding
We will advert soon as we get
Best regards
We are glad to hear that from you
Very appreciated


many Thanks
Thanks. What's the latest we can order takeaway for dinner?
We had chicken shish and peri peri chicken with salad, chips and rice, 3 portions fed 4 of us, they also put some flat turkish bread in with the order as well, all was excellent quality. Salad was particularly good, not your usual rubbish iceberg lettuce!
Am so delighted to have these guys on our doorstep and not to have to cook a meal myself for a change! Would highly recommend (-: