Nice! Looks fairly big! Was their something on it - some odd looking lines on it's back?
Yes it looked like spider's web. Prior to me getting the phone. It was following a spider

who quickly retreated by the time I got back.
If you zoom in you can see they are tiny baby Wolf spiderlings!
Oh crap. Why would anyone want to do that?!?
That looks right on a google search - Cheers Edda!
Today is Flying Ant Day! A very fine display in front of the station next to the A205. Also in my garden.
Nice- unless you've left your windows open! I never see them down my way!
The peregrines are still around. Yesterday I heard/saw one screeching its way over Perry Vale, and this morning I heard screeching near Christ Church and saw two on the spire.
I've yet to see one - still hoping!
Still getting loads from my little bucket pond. Here is an wasp in need of some refreshment- in truth I am not sure what they are doing will have to read up on it but their ends bob up and down on the water.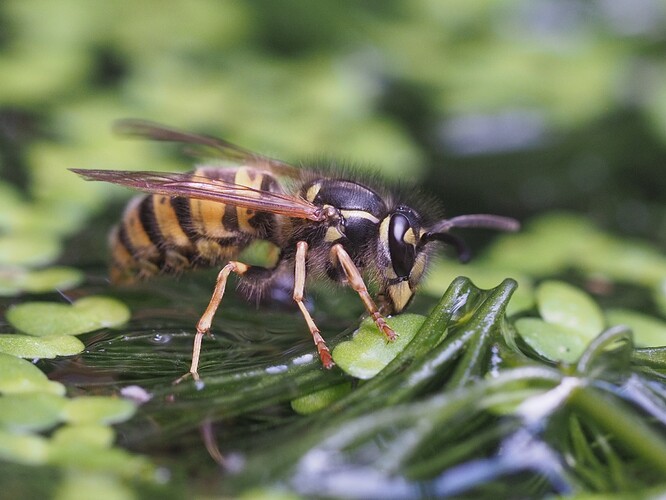 One of those went for a dive in my marinated anchovies at lunch time. It didn't end well for the wasp.
I must try and get a photo of the hornets we get up here. Huge things, carry away sheep and small cows.

I bet - anchovies are strong flavoured!

I'd definitely like to see some photos of those!