Continuing the discussion from Westbourne Cafe no more:
New interiors are being finished and today I saw new signage.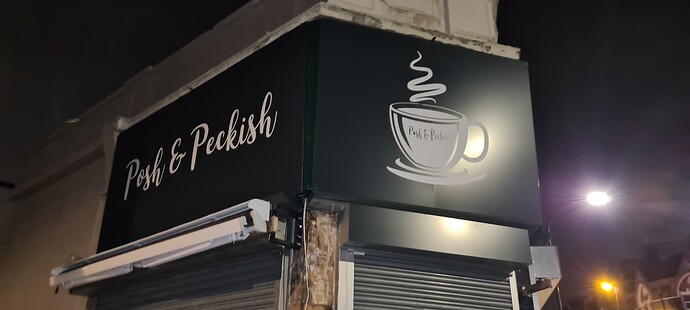 Ooooh - that's getting a bit too close to 'Posh & Becks' territory for me!
I'm thinking that might have been intentional.
No, seriously, all in good heart - and I hope they do really well on that great site
It's official: it's posh on the east side of the railway!
Peckish - isn't that a play on Peckham? Like it's almost Peckham.
That was my first thought more than Beckham.
Surely it should've been Posh 'N' Peckish though?
Either way it's not a great name

sorry…still building needed some tlc so that's good.
Is it going to be a Peterborough United themed place?