Continuing the discussion from Zero waste store coming to Dartmouth Road (former Sugar Mountain shopfront):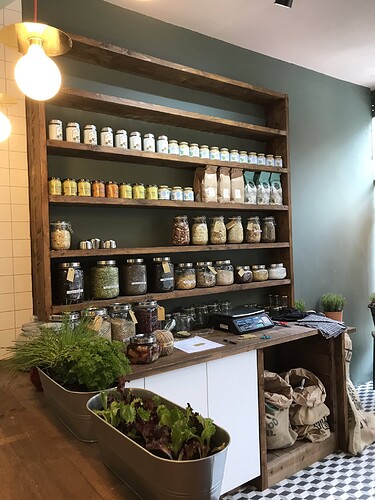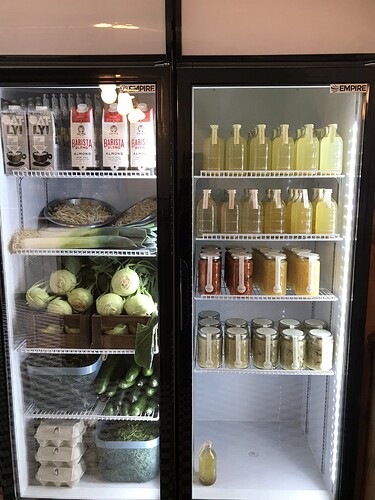 Official launch on Saturday, midday!
Looks brilliant. Would be great to know on here how the shops works e.g do you need to bring containers or do they provide brown paper bags for example?
Can't wait to give it a try.
Huge congratulations to Aga and Team, well done! The shop is super cute and very inviting: looking forward to have loads of seasonal greens!
Bought a few bits an pieces including a bunch of wild garlic. I asked for ideas for using it and pea and wild garlic soup was suggested. Just looked for a recipe and it looks delicious. Will; be back with containers next time for some dried goods.
Also managed a quick visit and small purchase. Will be back with containers. Although it was mentioned they had jars as well so if anyone is spontaneous then pop in. Wednesday is late night opening which is handy after work!
Popped in today, looks lovely, produce looked delicious and fresh. Will definitely be back.
One request for the owners, I should preface this with an acknowledgement to the hard work I can see and appreciate they have done already but, any plans to offer refill home-cleaning products please? I would love to see this. Realise you can't grow a business on one person's promised spend but I am sure I am not alone. Currently I travel to the Bring Your Own in Nunhead for refills of eco-friendly laundry detergent and softener, washing liquid, antibac etc, would love to be able to get this closer to home. There is a place in Dulwich too but thats quite a bit pricier than BYO.
Well done though guys, this is an exciting addition to FH.
Good luck!
I just looked in the twitter feed and saw faith in nature soaps without plastic!
And I agree, it would be great to have refillable cleaning products/toiletries I can't wait to visit!
Glad this has opened, but please, stock more products and particularly a wider range of veg!
Also popped in yesterday and have to say I love the store. They do have home cleaning products to refill in the corner - I remember seeing washing up liquid as well as a general purpose cleaning solution which we took home. They also have bar soaps, shampoos etc to refill as well as bamboo toothbrushes and bars of beeswax. For the size of the store, the range is really good. Needless to say this will have me coming back to Dartmouth road more often.
Aga and Ana have said they want to hear what people want. So let them know.
Not sure on pricing… £2.94/kg at Agas Vs £1.90 at Byo nunhead for oats. Makes it cheaper to go to supermarket for a branded box of oats; I know the point is about helping the environment but many will need a price incentive too
Was this for regular oats or organic? I used to buy from Naked Larder in Herne Hill and their regular oats were £0.99 and £3.51 for the organic gluten free version.
Flahavans organic jumbo oats £2.39/kg in a (compostable) paper bag are best I've ever found, but you have to travel to Waitrose for them.
Feeling particularly virtuous - did over 60s Pilates and then shopped without plastic here. A great addition is the chance to buy a net bag - made from an old net curtain - for £1. My tomatoes were much happier to be carried in this. Also got some local free range eggs.
Finally got around to visiting yesterday- what a great addition to Forest Hill! Got my washing detergent, softener and hand soap all refilled for less than the cost of buying new! Loved that even if your container isn't quite empty they'll weigh it first, fill it then weigh it again so you only pay for the exact amount!