Please please please do sign and share this petition:

And please continue to complain directly to LCY via:
https://www.londoncityairport.com/corporate/Environment/Environmental-Complaints-Enquiries
The complaint numbers for the year to date are still relatively low (there are around 155 and about 25% of those are mine as I have complained each day the flightpath goes over FH) which I find surprising and disappointing since this flightpath affects thousands of people including schoolchildren in Forest Hill and Dulwich on approximately 40% of days of the year.
A number of local residents led by @ThorNogson are doing their utmost to put pressure on LCY to reconsider the concentrated flightpath but they can't do it without the local community doing their bit and showing there is wider public opposition to the inequitable distribution of flightpaths over south east London. Signing and sharing the petition and continuing to register complaints is really important if you don't want a future of 150 low flying aircraft over your homes and schools every day.
Done, although the petition doesn't seem to refer to the concentrated flight path over SE London.
Indeed, fair point. I suspect it was started by someone living under the other LCY concentrated flight path (for Westerly departures by the looks of it), but it refers to concentrated flight paths generally and references Sadiq Khan's apparent opposition to them and asks that he takes action. It's inconceivable I think that any action he were to take (if any…) wouldn't also apply to the concentrated flight path over South East london (which is the LCY Easterly Arrivals flightpath).
Seems exceptionally noisy this morning. And possibly earlier than usual?
LCY claims www.flightradar24.com data is inaccurate, but I do find it corresponds with my experience i.e. when the noise is loud, the site shows the aircraft flying even lower than the usual (unacceptable) 2,000 ft. This morning the height of overflying incoming London City aircraft are closer to 1600 ft.
Just to offer a different perspective here. I really don't see much of an issue. I happily sit out in the garden with a beer watching the planes fly over and I can't say that the noise every really bothers me. It's more of a background noise to me and comes as part of living in a major city which relies heavily/benefits from a thriving aviation industry. I certainly never woken by the sound, nor my wife and we are pretty light sleepers. Anyway, like I say…a different perspective.
A usually solid source says London City now propose to fly all day Saturday and all day Sunday. Currently they fly all week but get Sat mornings and Sunday afternoons only. To remind you, they fly over SE23 about 40% of days already. An end to quiet Saturday evenings then - the only day you could guarantee friends an evening in the garden without their noise. Some recent readings in a local garden under the flightpath show around 80 decibels max per plane.

LHR flights over Forest Hill relentless today, almost like they were using LCY's concentrated flight path, but higher.
re Heathrow, yes on westerly winds it can be noisy. They start the next phase of their public consultation later this month which will include proposals on management of noise.
Meanwhile at the Heathrow Community Noise Forum today (btw the Forest Hill Society is one of the Community groups with a seat on this group), SE London is being represented by HACAN and Plane Hell Action who are presenting proposals to the industry represented there (Heathrow, NATS, CAA, DfT etc). They include reference to the simultaneous overflight we experience by Heathrow and London City airports in this area. Their analysis, report and recommendations are here:- https://hacan.org.uk/wp-content/uploads/2019/04/NoiseRelief.pdf
Very quiet today, just birdsong this morning. unusual wind conditions i guess. London City are landing from the east. Heathrow landing from the west. Result- no arrivals over SE london, just occasional Heathrow departures over Crystal Palace. I have never witnessed this before. What a difference it makes.
edit:- Looks as if a wind directly from the north leads to no flight arrivals over us - hardly ever happens.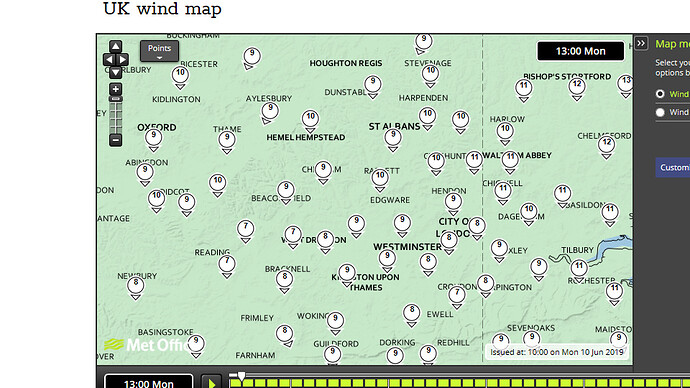 A small group from Catford and Forest Hill have arranged to meet the Head Commissioner of the Independent Commission on Civil Aviation Noise on Wednesday this week. Does anyone have any observations, comments that you'd like us to take with us? About aircraft noise, its impact on enjoyment of home or garden, flight paths, runways etc? ICCAN is a new body, currently devising their new strategy, here for interest.

I have sent a handful of emails to City Airport on this topic, is there any email address i can send a brief overview to?
Do pm me if you would like to - I am going to the meeting. Thanks.
Indeed it's pretty rare for Heathrow to be on easterlies and City to be on westerlies at the same time.
http://www.eans.net/Mess/ShowTrack.php?R=640&S=1&D=10/06/2019&Z=09:00:00&TT=3&N=3600
shows this for a spell during Monday morning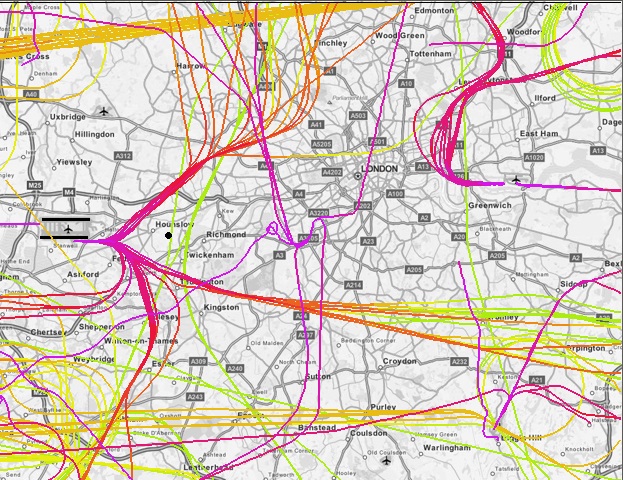 Last week I was able to say to the new Minister for Aviation, Baroness Vere, that London City Airport continue to receive complaints at record levels despite their concentrated flight path being 3 years old, and their defence that fewer people are affected by aircraft noise since the changes. So thanks for keeping the complaint numbers up. We need ammunition like this. The third quarter starts on 1 July, one complaint per person per quarter all helps.
I was invited (for Forest Hill Society) to meet the Minister and a group of her officials along with a small number of other resident/community groups to present some of the concerns of communities about aviation issues. In a 10 min presentation I introduced the topic of concentrated flight paths and the impact on the overflown, with Lewisham/Catford/Dulwich as a case study, and using slides like the one below. So we can be in no doubt that crossing of airport flight paths over London, low altitude flying by London City, and other Heathrow/City noise issues raised by SE London are now known issues. We also discussed with the Minister the growing evidence of particulate pollution from aircraft, and the fitness for purpose of the noise metrics used by the aviation sector and Government policy makers.
The week before I met (with two residents from Hither Green) Rob Light the head Commissioner from ICCAN, the new Independent Commission on Civil Aviation Noise. Rob gave us a good hearing, and again we can say that our SE London issues have been put on the map as national aviation policy and flight path design over the whole of SE England is under review.
Finally, two weeks ago I met with the London City Airport Consultative Committee and raised again our concerns about their current flight path and their new project to look again at them. They assured me that the Forest Hill Society will be included as early as possible in the design principles stage, so we have a chance to put our views in early.
No guarantees obviously, but perhaps we can have more confidence that we won't have a concentrated path dumped on us again without at least knowing about it and having the downsides properly considered.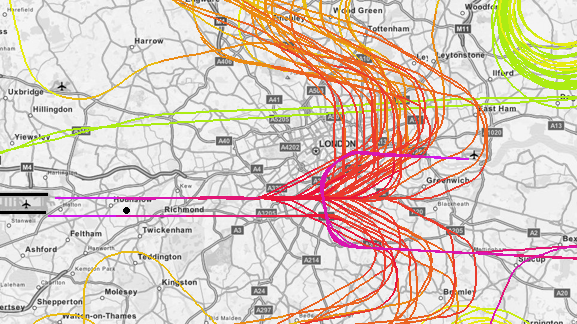 I am not really bothered by it, I quite like watching them and imaging where they've come from, who is one them, are they happy to be coming in to land. Who are they visiting? Who have they left?
Thanks for all your work on this. We have really noticed an increase in flight noise and frequency, and moving into summer this becomes much more of an issue as more time is spent outside (or with windows open). Complaints lodged as suggested.
Agreed. Thank you. I grew up on air force bases and am probably more used to airplane noise than most. But while a Bombardier or Embraer may not be as noisy as an F-18 or a Hercules landing, the frequency of the movements makes this far worse than any base I've lived on.