The results are in…
… and after another popular poll, the votes have been cast as follows;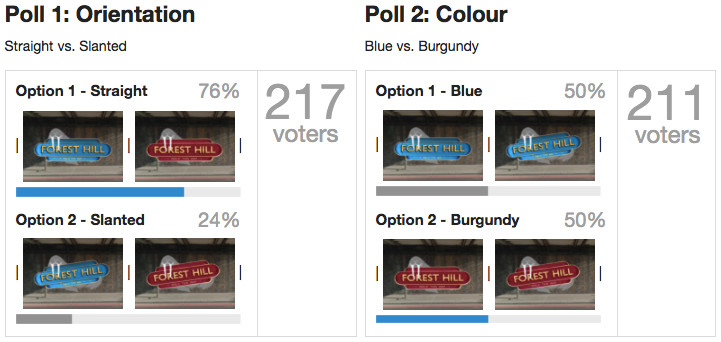 Results taken @ 14:00 07-Jan-2018
[Poll] Forest Hill Mural - Choose a Design (Round 2)
Although there was a clear preference for traditional part of the design to stay in its straight orientation (75%), the colour preference was split almost exactly 50/50 - with only a single vote in it!

As stated in the original poll, since there was no clear decision on colour we have deferred the choice to the artistic expertise of @Lionel who has fed-back with the following;
So that's it… a tweaked Overgroundy version of the below is what we'll go with.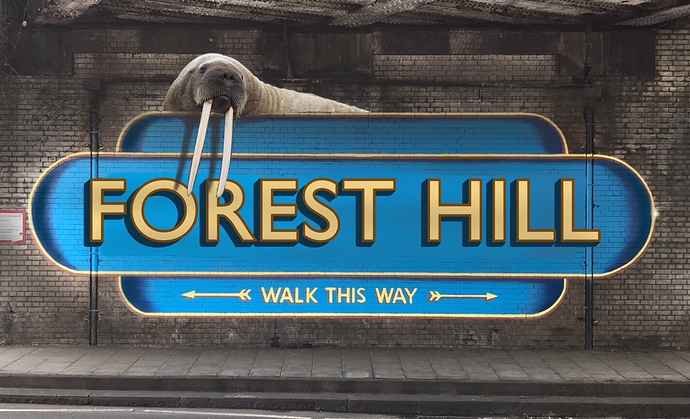 Thanks to all who have participated so far and rest assured we'll be back in touch once the crowd funding campaign is up and running - if only to shake the money tin a little

Next Steps
Run Crowdfunder: Early January, running for six weeks on crowdfunder.co.uk
Wordsmiths are invited to help improve our draft crowdfunder wording before it goes live. To do so, please opt in to our FH mural group, where we have an editable wiki-topic.
Cleaning the wall: Late Feb (volunteers required)
Arrange parking for the artist's van: Late Feb (help required)
Painting: March (outdoor painting is technically more difficult in winter, so we're scheduling for Spring)
---
If you can help out with any of the above, or would simply like to keep up to date on the progress of the mural, please opt in to our FH mural group where we will be posting updates as and when we have them.