SE23.life
20 Nov '17
In March 2018, @Lionel Stanhope, assisted by Owain Nicholls, painted a brand new mural to welcome people to Forest Hill.
Location
Waldram Crescent (AKA South Circular) under the railway bridge, on the Eastern side as indicated here: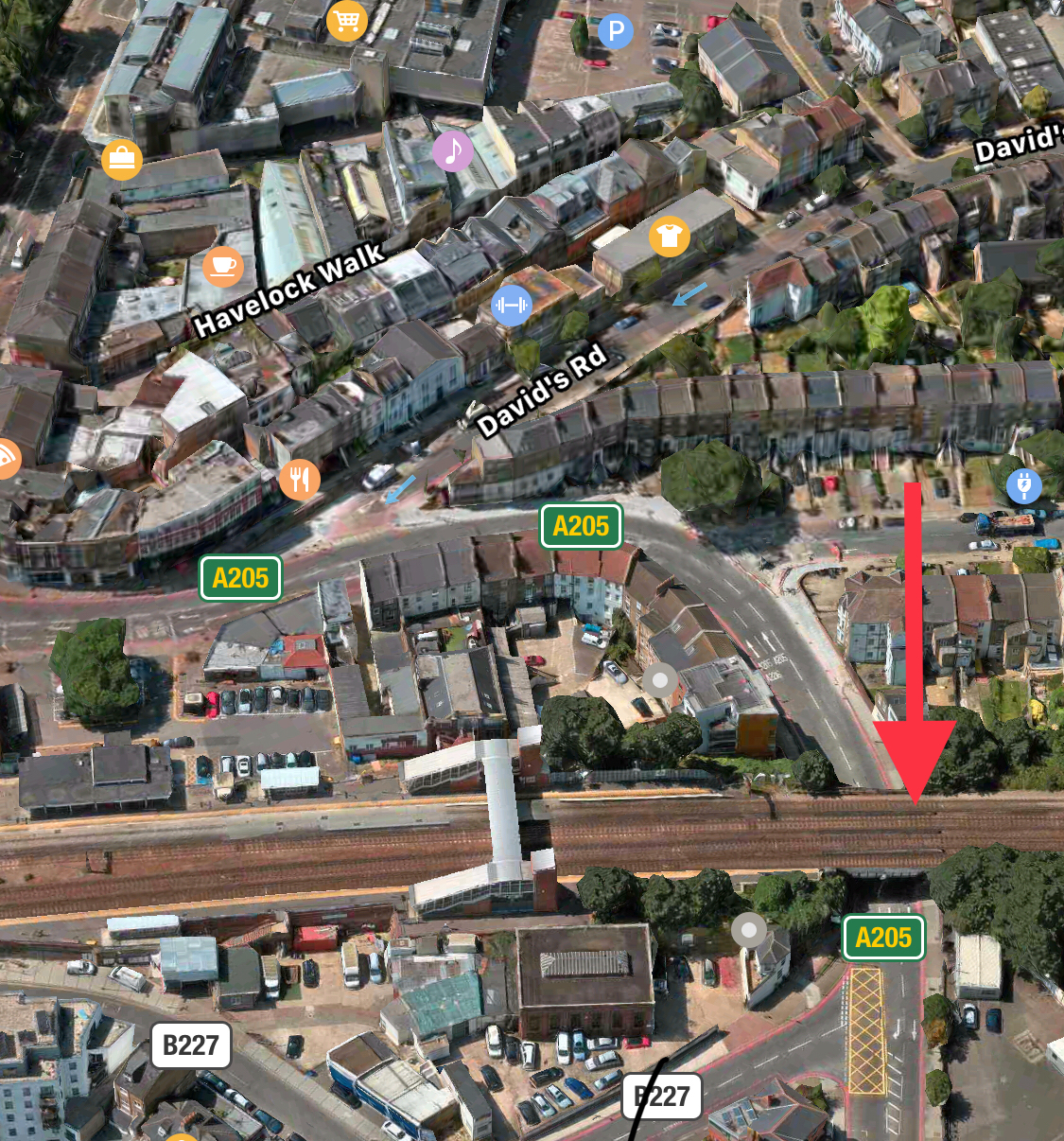 The Project
The SE23.life community guided this project from start (in May 2016) to finish.
Our whirlwind crowdfunder raised £2,500 in just 75 hours.
Thank you to the 69 people who generously donated to this project, and in particular to the following, who each donated £100+
Timeline
Painting: March 23-24th
Risk Assessment:

@Lionel

has liased with Network Rail to provide a risk assessment tweaked to suit FH

Cleaning the wall: March 17th.
Arrange parking for the artist's van
Run Crowdfunder: 8th January, ran for 75 hours before exceeding target
Network Rail permission:

@Pauline

spoke with Ed from Network Rail on 5/12 & all is good to go with them

Colour / variant selection
Selected a site: the rail bridge underpass on Waldram Crescent (AKA South Circular)
Lined up our first willing artist with a quote and mulitple design variants ready to put to the vote.
Secured permissions in principle
Secured our first major donors in principle
Call for designs 18th November - 11th December 2017

We have mockups from

@Lionel

in the traditional rail style with two colour options, and a fun walrussy variant created by

@Armadillo

, which Lionel has confirmed he's able to paint.
A prominent local street artist responded to say she supported

@Lionel

's bid so would not be submitting a design of her own.
A local designer has submitted a design. No artist/quote was submitted before the deadline so this design will not be featured in the vote

Designing the voting process

The (opt-in)

@FH_Mural

group decided how voting will work for design and colour options.

Initial idea suggested by

@thirstforwine

: May 2016
Costs
Painting: £2,100 for painting. Any excess to be used for contingency or donated to the Forest Hill Society.
Maintenance Fund: £250 for accounting reasons we'll collect only the sum for the painting
Crowdfunding: Up to 12% in crowdfunding site fees + transaction fees

This is a wiki-topic, editable by all established SE23.life members.