The SE23 community is organising a brand new mural to welcome people to Forest Hill.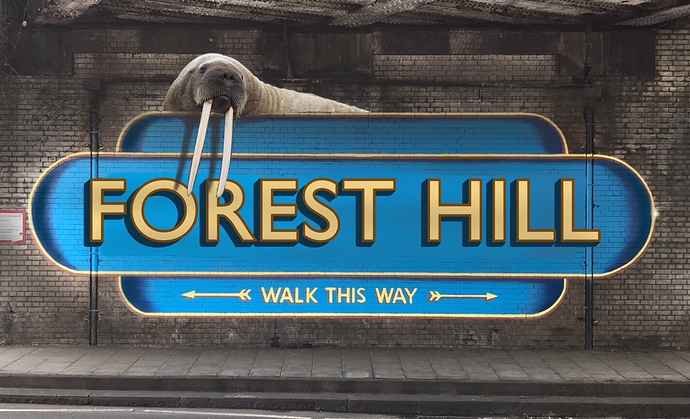 Here's the latest on our progress:
In Progess:
Risk Assessment:

@Lionel will liase with Network Rail to provide a risk assessment tweaked to suit FH
TODO
Done:
Cleaning the wall: March 17th.
Arrange parking for the artist's van
Run Crowdfunder: 8th January, ran for 75 hours before exceeding target
Network Rail permission:
Colour / variant selection
Selected a site: the rail bridge underpass on Waldram Crescent (AKA South Circular)
Lined up our first willing artist with a quote and mulitple design variants ready to put to the vote.
Secured permissions in principle
Secured our first major donors in principle
Finished call for designs

We have mockups from @Lionel in the traditional rail style with two colour options, and a fun walrussy variant created by @Armadillo, which Lionel has confirmed he's able to paint.
A prominent local street artist responded to say she supported @Lionel's bid so would not be submitting a design of her own.
A local designer has submitted a design. No artist/quote was submitted before the deadline so this design will not be featured in the vote

Designing the voting process

The (opt-in) @FH_Mural group decided how voting will work for design and colour options.
Location
The site for this mural will be Waldram Crescent (AKA South Circular) under the railway bridge, on the Eastern side as indicated here: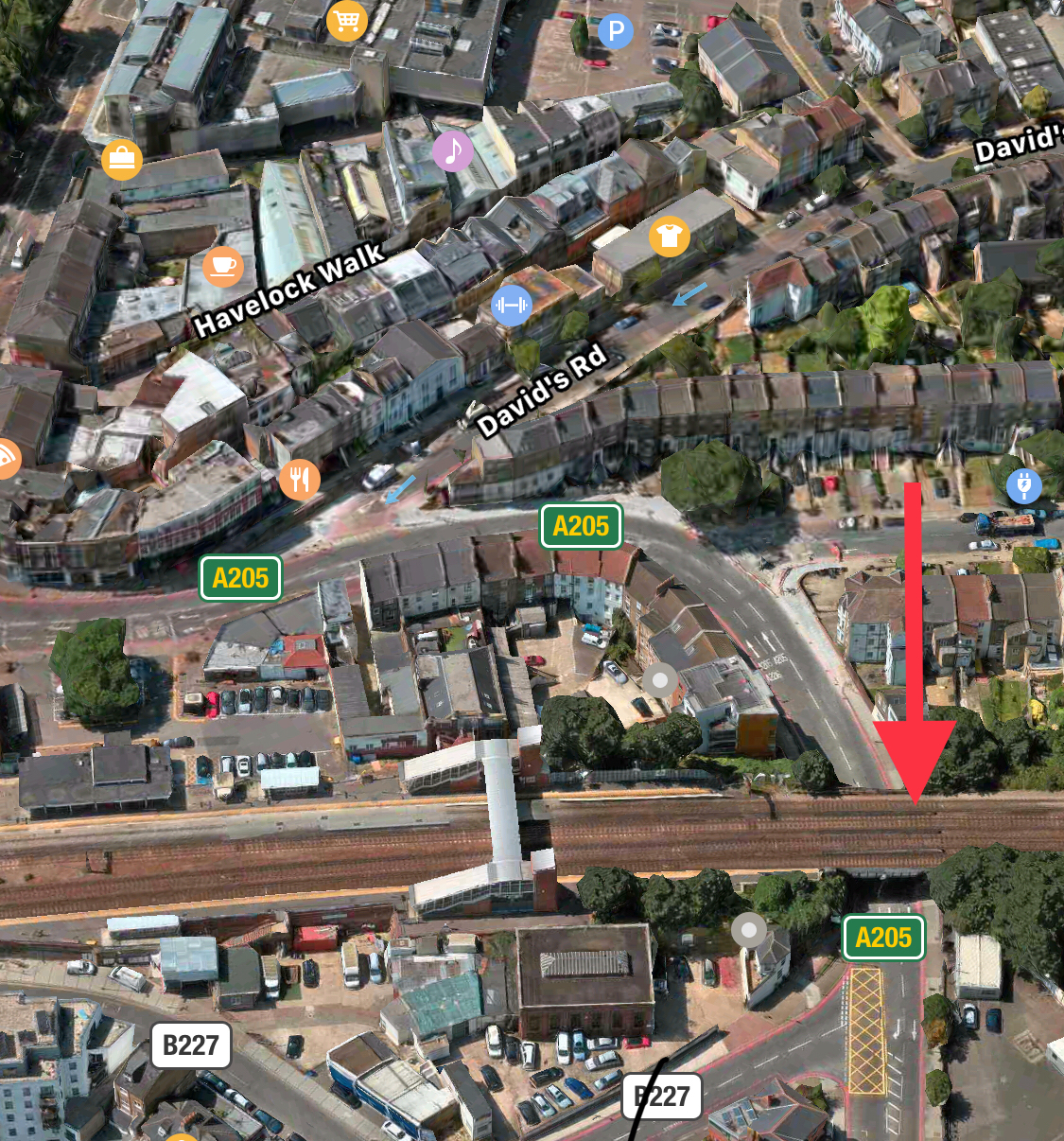 Major Donors
Special thanks to our major donors so far:
Costs
Painting: £2,100 for painting. Any excess to be used for contingency or donated to the Forest Hill Society.
Maintenance Fund: £250 for accounting reasons we'll collect only the sum for the painting
Crowdfunding: Up to 12% in crowdfunding site fees + transaction fees

This is a wiki-topic, editable by all established SE23.life members.